What is Builder's Risk Insurance?
Existing buildings are exposed to a wide variety of threats—fire, flooding, and vandalism are just a few of the ways building structures can be harmed. However, buildings under construction aren't ready to face risks that completed buildings can withstand. There's also the chance of an accident during the construction phase, like materials being destroyed or installed incorrectly. A proper risk analysis from our Financial Strategies, Inc. agents can help reduce the number of threats a new construction faces, and our agents can help reveal additional threats that may need to be covered by additional policies.
Builder's risk insurance is a policy designed to mitigate the chance of loss and protect you in the event that damage is done to the building. This policy is most commonly purchased by landowners and those funding the project, although some contractors purchase it in order to have more control over how each job is insured.
This policy is mainly designed for new construction, rather than changes and improvements to existing buildings. That form of construction is usually covered by property insurance and does not need any additional coverage, although it's best to talk with an agent before starting any particularly large project just to be absolutely sure it's covered.
What Does Builder's Risk Insurance Cover? What Does It Not Cover?
Builder's Risk Insurance generally covers the owner, the lending institution, the contractor(s) performing the work, and other related parties. In addition to providing coverage for damage to the building itself, most plans also cover temporary constructs (like scaffolding), materials, and equipment being used (whether it's currently on-site or off-site). The majority of policies are written on an all-perils basis, which means that reimbursements are available for any losses except those specifically excluded.
Common exclusions from this coverage include (but are not limited to):
The value of the land itself
Employee theft
Damages beyond the estimated value of the construction
Any losses brought by law or ordinance changes
Damage from earthquakes
Losses from war, nuclear hazards, or actions by civil authority
As you can see, most of the exclusions are not likely to occur during the course of a normal construction project. The value of the land is the only one likely to change as new work is done, and you will likely need to account for any improvements or losses the next time your company prepares taxes.
Builder's Risk Insurance Policy Lengths
Most policies last until the building is no longer under construction. The exact point at which this occurs can vary—it may be when certain parts of the structure are done (but finishing work, like painting, has not been completed), up to the day it opens for business, or when the contract with the construction company ends. If you're worried about interim risks—like the building being damaged between when construction finishes and when it opens for business—talk to one of our agents and ask about extending your coverage.
1. "Threat/Vulnerability Assessments and Risk Analysis." WBDG. Accessed April 20, 2016. https://www.wbdg.org/resources/riskanalysis.php.
2. "Who Should Buy Builder's Risk Insurance?" BuildingAdvisor. Accessed April 20, 2016. http://buildingadvisor.com/who-should-buy-builders-risk-insurance/.
3. "How Do I Account for Land improvements?" Questions & Answers - AccountingTools. Accessed April 20, 2016. http://www.accountingtools.com/questions-and-answers/how-do-i-account-for-land-improvements.html.
Our Location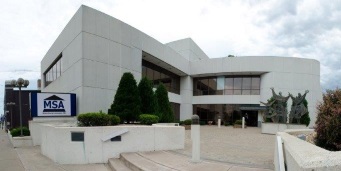 Financial Strategies, Inc.
100 S 4th St
Leavenworth, KS 66048
Main office:
913-828-3893
Fax:
913-758-4464
Testimonials
Their knowledge of financial services and strategies is only exceeded by their enthusiasm and willingness to serve us in ways that are genuinely beneficial to us.
Isaac is a true professional in his field. His detailed research of and in-depth analysis of various financial strategies speaks very highly of Isaac and Mutual Savings Association. This sets him apart from other financial planners that we have talked to.
What a pleasant and honest gentleman. Isaac won my trust over immediately and he began to guide me on the path of determining that my retirement plan wasn't just a dream, but a very plausible reality.
I much appreciate the way I have been treated and the excellent conduct accorded me. Seems to me it would be no over speak to say I have indeed found that Marlene isn't the only champion at Mutual Savings Association. Thank you for your champions!
FSI, Mutual Savings, and their clients. I would also like to mention Steve, what a fine young man! As he continues to work with Isaac Steve will be a great asset to Mutual for many years to come and he will be putting truck loads of money in Mutual customers pockets.
I appreciate the hard work, effort, time, and energy the staff put into the work they do! I love the staff of Financial Strategies because they are very knowledgeable and genuine. They have really helped my family and I pursue financial freedom.
Fantastic! Have done everything we asked, answered all the questions patiently, couldn't be happier.
To whom this may concern, as I have done banking with mutual savings for quite some time. I had the pleasure of using one of the banks many resources. I was helped by Steven Tarchala with Health Insurance needs and obtaining a policy at my affordability. It has been three months now and I have used the insurance numerous times. I just wanted to let someone know what a wonderful outstanding job this young man sis. I believe he is a valuable asset to the bank. This young man I believe went above and beyond to help me with my needs. I have personally thanked Steven but I would like the people who need to know at the bank that this man is outstanding.