What is Product Liability Insurance?
As the owner of a business, you are liable for any products you manufacture or sell—and if somebody is hurt as a result of using the product, you may be at fault for the incident.
When you ask for coverage from our agency, we will determine the likelihood of a lawsuit being brought against you as a result of one of your products being used. Our experts can identify the risks associated with your products or services and appropriately scale a policy to cover those risks. We can also offer advice on how to make your products less prone to risk. This may involve modifying your product, packaging it differently, or changing any instructions and warnings included with the product. When done well, these precautions can help reduce the company's liability and stop customers from using the product in an unsafe way.
Do I need Product Liability Insurance?
If your company manufactures or sells any kind of product, it is strongly recommended that you have some form of liability coverage. Even products that are widely regarded as 'safe' can malfunction in a way that causes harm to the user, and defending against a lawsuit is usually expensive enough that many companies (and claimants) prefer to simply settle out of court. Product liability insurance can reimburse you for expenses (including defense costs and settlements) that occurred during this process.
Product liability cases that go to court are among the most expensive forms of personal injury cases, and as of 2013 these cases had an average payout of more than $6 million. All companies that obtain this type of coverage are encouraged to have a policy limit higher than the median payout—anything less makes it likely that your company will suffer significant losses if a jury decides against you.
Don't forget to talk to your agent on a regular basis as your business continues to grow. Larger businesses often face larger risks than smaller ones (including, among other things, increased exposure as a result of having more customers who could potentially file a lawsuit). A plan that suffices for a small company may not be enough to protect a large one.
What does Product Liability Insurance Cover?
Product liability insurance mainly covers the legal obligations of a company. This may include payments like:
Court fees
Legal defense costs
Personal injury awards
Out-of-court settlements
Miscellaneous fees that may occur during any of the above
If you feel any of these forms of coverage are missing from your policy, or if you are starting a business and need product liability coverage, speak to a Financial Strategies, Inc. agent or request a quote today.
1. Ross, Kenneth. "The Role of Product Instructions in Product Liability Prevention." In Compliance. April 30, 2015. Accessed April 18, 2016. http://incompliancemag.com/article/the-role-of-product-instructions-in-product-liability-prevention/.
2. "Settle Your Personal Injury Claim." AllLaw.com. Accessed April 18, 2016. http://www.alllaw.com/resources/personal-injury/settle-your-personal-injury-claim.
3. "Product Liability." III. Accessed April 18, 2016. http://www.iii.org/fact-statistic/product-liability.
Our Location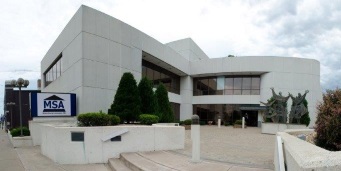 Financial Strategies, Inc.
100 S 4th St
Leavenworth, KS 66048
Main office:
913-828-3893
Fax:
913-758-4464
Testimonials
Their knowledge of financial services and strategies is only exceeded by their enthusiasm and willingness to serve us in ways that are genuinely beneficial to us.
Isaac is a true professional in his field. His detailed research of and in-depth analysis of various financial strategies speaks very highly of Isaac and Mutual Savings Association. This sets him apart from other financial planners that we have talked to.
What a pleasant and honest gentleman. Isaac won my trust over immediately and he began to guide me on the path of determining that my retirement plan wasn't just a dream, but a very plausible reality.
I much appreciate the way I have been treated and the excellent conduct accorded me. Seems to me it would be no over speak to say I have indeed found that Marlene isn't the only champion at Mutual Savings Association. Thank you for your champions!
FSI, Mutual Savings, and their clients. I would also like to mention Steve, what a fine young man! As he continues to work with Isaac Steve will be a great asset to Mutual for many years to come and he will be putting truck loads of money in Mutual customers pockets.
I appreciate the hard work, effort, time, and energy the staff put into the work they do! I love the staff of Financial Strategies because they are very knowledgeable and genuine. They have really helped my family and I pursue financial freedom.
Fantastic! Have done everything we asked, answered all the questions patiently, couldn't be happier.
To whom this may concern, as I have done banking with mutual savings for quite some time. I had the pleasure of using one of the banks many resources. I was helped by Steven Tarchala with Health Insurance needs and obtaining a policy at my affordability. It has been three months now and I have used the insurance numerous times. I just wanted to let someone know what a wonderful outstanding job this young man sis. I believe he is a valuable asset to the bank. This young man I believe went above and beyond to help me with my needs. I have personally thanked Steven but I would like the people who need to know at the bank that this man is outstanding.