Identity Theft
Get Back to Being Yourself
Nothing is more valuable than your identity. Your identity is everything you are and, with it, ANYONE can access ANYTHING you have.
Identity Theft has become the fastest growing white-collar crime in America. All it takes is your name, social security number, and date of birth, and a thief can apply for everything from a credit card or a bank loan to even an insurance policy. Having your identity stolen damages your sense of security, but the real hardship may be how difficult, time-consuming, and expensive it can be to restore your credit and get your life back on track.

Identity Theft coverage from Financial Strategies, Inc. is a simple and affordable way to protect you and your family from this growing threat. By adding ID coverage to your current Homeowners, Condo, or Renters Insurance policy, you will receive invaluable tools to help cover the costs and expenses of restoring your identity.

Included in a policy with Identity Theft protection are expenses associated with:
Attorney Fees
Costs of Certified Mail
Loan Re-Application Fees
Costs of Long Distance Phone Calls
Reimbursement for Lost Income
Costs of Executing Affidavits
Nothing can protect your assets from yourself. In the digital age, your "self" can be just the secure information that is used to identify you, like your name, address, birthdate, social security number, account numbers, user IDs and passwords.
Experienced internet security specialists will tell you, 'nothing is safe from anyone who wants your information and has the skills to obtain it.' Even if you don't conduct business online, the companies you deal with do, including government offices like Social Security Administration and the IRS.
Your information is already out there. The only question is IF it will be compromised. Or is it just a matter of WHEN?
That's why Financial Strategies offers identity theft protection through Legal Shield.
Click Here for more information on pricing and benefits
To see a video about OUR IDSHIELD PLANS,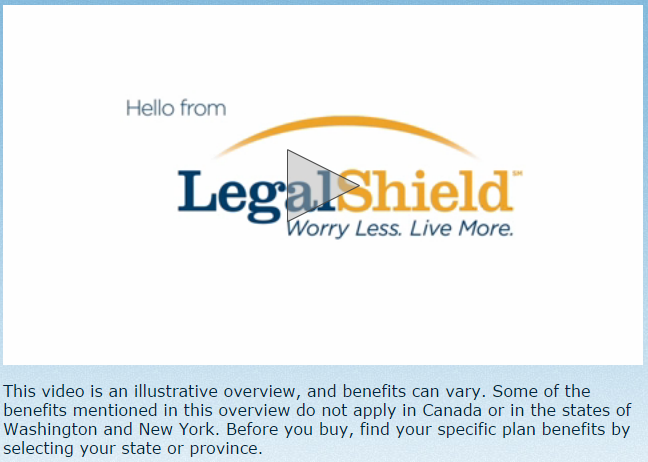 Our Goal is to Secure Your Identity
In addition to helping you get your finances back in line, Financial Strategies, Inc. also offers some of the best service in the industry, with round-the-clock assistance from experienced professionals. Our Identity Fraud experts will work with you one-on-one to quickly assess your situation and take action to:
Stop further damage to your credit by contacting major credit bureaus
Make all required phone calls to creditors, banks, and agencies with whom you do business
Assist in replacing valuable documents like your driver's license, passport, or social security card
Provide an emergency cash advance if theft occurs while away from home*
Having your identity stolen is frustrating enough. Having to recover and restore your credit and finances should not have to be. Talk with a specialist at Financial Strategies, Inc. to learn how Identity Theft coverage can help save you time, money, and a whole lot of pain.

*Restrictions and limits apply
If you believe you are already a victim of Identity Theft, check your credit report online. You can find a link to the Free Annual Credit Report website on our Helpful Sites page. You should also follow the steps in this video:
---