Small Business Insurance
Your small businesses needs many types of coverage in order to adequately secure itself against losses in the event of certain common business casualties. Common elements of small business insurance include:
General Liability Insurance: This policy covers a business against claims arising from problems like libel, slander, medical expenses, property damage, medical expenses, and the cost of defending against a lawsuit.
Product Liability Insurance: If you deal with a product - whether it's manufacturing, retailing, wholesaling, or just distributing it - you may be responsible for keeping it (and people in the area around it) safe. The amount required depends mainly on the products involved - the larger and/or heavier the products are, the more coverage is needed.
Professional Liability Insurance: Similarly, if you provide any kind of professional service, you may need coverage for errors, malpractice, and negligence. Some companies are required to have this type of coverage (especially, though not exclusively, those in the medical field).
Commercial Property Insurance: If your small business owns any kind of physical property (an office, a retail store, a warehouse, etc.), this coverage insures it against a wide variety of natural and man-made forms of damage. If your business is particularly vulnerable to a certain type of damage (flooding, vandalism, etc.), you may need additional coverage for that specific problem.
Home-Based Insurance: If you're running a business from your home, then your homeowner's insurance probably doesn't cover any of your business operations. You may need to purchase additional coverage separately, or as an extension of your existing plan. Speak to a Financial Strategies, Inc. agents to find out.
Many other industry-specific forms of coverage are available. For more information about what policies are the most important for your business, talk to one of our agents and ask for a full risk assessment. You can research forms of insurance through reputable sources—this information is available for free online, courtesy of groups like the National Association of Insurance Commissioners.
Insurance Requirements for Small Business
All small businesses are required to have Workers' Compensation, Unemployment Insurance, and sometimes Disability Insurance. Other requirements for small business insurance vary by industry, as well as local, state, and federal law.
What constitutes a small business?
The exact definition of a small business varies by industry, but according to the Small Business Administration, it's usually 500 employees or less for mining or manufacturing, and $7.5 million or less in revenue for other industries. Note that there are many exceptions to this rule, and they are listed in detail on the Small Business Administration's website.
1. "Insure U Get Smart About Insurance." Accessed April 14, 2016. http://www.insureuonline.org/smallbusiness/.
2. "Insurance Requirements for Employers." The U.S. Small Business Administration | SBA.gov. Accessed April 14, 2016. https://www.sba.gov/managing-business/running-business/insurance/insurance-requirements-employers.
3. "Summary of Size Standards by Industry Sector" The U.S. Small Business Administration | SBA.gov. Accessed April 14, 2016. https://www.sba.gov/contracting/getting-started-contractor/make-sure-you-meet-sba-size-standards/summary-size-standards-industry-sector.
Our Location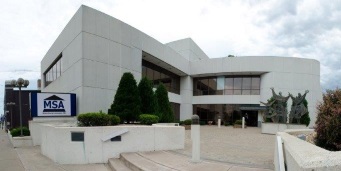 Financial Strategies, Inc.
100 S 4th St
Leavenworth, KS 66048
Main office:
913-828-3893
Fax:
913-758-4464
Testimonials
Their knowledge of financial services and strategies is only exceeded by their enthusiasm and willingness to serve us in ways that are genuinely beneficial to us.
Isaac is a true professional in his field. His detailed research of and in-depth analysis of various financial strategies speaks very highly of Isaac and Mutual Savings Association. This sets him apart from other financial planners that we have talked to.
What a pleasant and honest gentleman. Isaac won my trust over immediately and he began to guide me on the path of determining that my retirement plan wasn't just a dream, but a very plausible reality.
I much appreciate the way I have been treated and the excellent conduct accorded me. Seems to me it would be no over speak to say I have indeed found that Marlene isn't the only champion at Mutual Savings Association. Thank you for your champions!
FSI, Mutual Savings, and their clients. I would also like to mention Steve, what a fine young man! As he continues to work with Isaac Steve will be a great asset to Mutual for many years to come and he will be putting truck loads of money in Mutual customers pockets.
I appreciate the hard work, effort, time, and energy the staff put into the work they do! I love the staff of Financial Strategies because they are very knowledgeable and genuine. They have really helped my family and I pursue financial freedom.
Fantastic! Have done everything we asked, answered all the questions patiently, couldn't be happier.
To whom this may concern, as I have done banking with mutual savings for quite some time. I had the pleasure of using one of the banks many resources. I was helped by Steven Tarchala with Health Insurance needs and obtaining a policy at my affordability. It has been three months now and I have used the insurance numerous times. I just wanted to let someone know what a wonderful outstanding job this young man sis. I believe he is a valuable asset to the bank. This young man I believe went above and beyond to help me with my needs. I have personally thanked Steven but I would like the people who need to know at the bank that this man is outstanding.