Trucking Insurance
Trucks are the working vehicles of the automotive industry, designed to provide all the power needed to get things from one place to another. There are literally millions of trucks on the nation's roads, and while they're critical to our economy, even the safest trucks represent a serious risk for the companies operating them. Large trucks are involved in hundreds of thousands of collisions each year, which means that every single truck has a genuinely high chance of needing to file a claim.
This is where trucking insurance comes in. Whether you're hauling a few supplies between work sites or shipping products across the entire country, trucking insurance can ensure that you get the support you need in case something goes wrong.
Financial Strategies, Inc. agents will work with you to determine what the limit on your policy should be. Different trucking companies have different needs, but whenever we start a policy, there's only one trucking company whose needs we're focused on meeting: yours. Whether you're just now starting your company or looking for a better rate now that your company has grown, our agents are ready to assist you in any way they can.
Semi-Truck Insurance
Semi-trucks are a special category when it comes to insurance. These vehicles face two major threats when they're out on the roads—collision (as we described above) and theft. Reports have noted that theft is becoming increasingly professional in nature, and the average loss is in the hundreds of thousands of dollars. If you have several trucks robbed at the same time, it's not hard to see how quickly those losses could put you out of business.
Our semi-truck insurance policies are designed to meet these changing threats and provide you with the support you need if something goes wrong. We'll work with you to get incidents resolved as quickly as possible so that your truck can get back on the road—most trucking companies don't have spare vehicles sitting around, and we know how important it is for you to keep your fleet in top condition at all times.
For more information about these policies, call a Financial Strategies, Inc. agents today and ask for a quote. Be sure to have information about your existing business on-hand, including what type of products you're shipping, how many trucks your company owns, what models they are, and how far they typically travel. This will help us find the policy that's most affordable for you and still meets all of your insurance needs.
1. "Table 1-11: Number of U.S. Aircraft, Vehicles, Vessels, and Other Conveyances." Bureau of Transportation Statistics. Accessed April 21, 2016. http://www.rita.dot.gov/bts/sites/rita.dot.gov.bts/files/publications/national_transportation_statistics/html/table_01_11.html.
2. "Large Truck and Bus Crash Facts 2014." Federal Motor Carrier Safety Administration. Accessed April 20, 2016. https://www.fmcsa.dot.gov/safety/data-and-statistics/large-truck-and-bus-crash-facts-2014.
3. "Average Truck Cargo Theft worth $232,924 in 2014." Accessed April 20, 2016. http://www.businessinsurance.com/article/20150310/NEWS06/150319974.
Our Location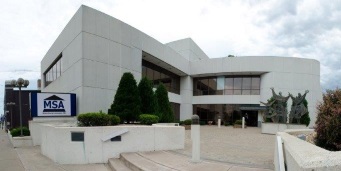 Financial Strategies, Inc.
100 S 4th St
Leavenworth, KS 66048
Main office:
913-828-3893
Fax:
913-758-4464
Testimonials
Their knowledge of financial services and strategies is only exceeded by their enthusiasm and willingness to serve us in ways that are genuinely beneficial to us.
Isaac is a true professional in his field. His detailed research of and in-depth analysis of various financial strategies speaks very highly of Isaac and Mutual Savings Association. This sets him apart from other financial planners that we have talked to.
What a pleasant and honest gentleman. Isaac won my trust over immediately and he began to guide me on the path of determining that my retirement plan wasn't just a dream, but a very plausible reality.
I much appreciate the way I have been treated and the excellent conduct accorded me. Seems to me it would be no over speak to say I have indeed found that Marlene isn't the only champion at Mutual Savings Association. Thank you for your champions!
FSI, Mutual Savings, and their clients. I would also like to mention Steve, what a fine young man! As he continues to work with Isaac Steve will be a great asset to Mutual for many years to come and he will be putting truck loads of money in Mutual customers pockets.
I appreciate the hard work, effort, time, and energy the staff put into the work they do! I love the staff of Financial Strategies because they are very knowledgeable and genuine. They have really helped my family and I pursue financial freedom.
Fantastic! Have done everything we asked, answered all the questions patiently, couldn't be happier.
To whom this may concern, as I have done banking with mutual savings for quite some time. I had the pleasure of using one of the banks many resources. I was helped by Steven Tarchala with Health Insurance needs and obtaining a policy at my affordability. It has been three months now and I have used the insurance numerous times. I just wanted to let someone know what a wonderful outstanding job this young man sis. I believe he is a valuable asset to the bank. This young man I believe went above and beyond to help me with my needs. I have personally thanked Steven but I would like the people who need to know at the bank that this man is outstanding.