Individual Life Insurance in Leavenworth KS & Lansing KS
Reassurance for you and your Loved Ones.
Financial Strategies, Inc. provides life insurance to individuals in Leavenworth, Lansing, Overland Park, Kansas City, Lawrence, Atchison, and surrounding areas.
Many individuals consider life insurance to be the cornerstone of a sound financial plan. And while no one likes to think about passing on, Life Insurance can relieve you of the financial worry your loved ones may face in the event of your passing.
Your beneficiaries will be able to use your Life Insurance policy to help pay for anything from expensive funeral costs and estate taxes to making up for lost income or funding your child's education. It can even be used to continue payments on your mortgage to help ensure that the family home stays in the family.
At Financial Strategies, Inc., we know that choosing a Life Insurance plan is a big decision with many important factors to consider. Our knowledgeable team of insurance professionals is committed to walking you through the process and providing you with the best insurance solution to give you and your family the reassurance they deserve.
Types of Individual Life Insurance
Financial Strategies, Inc. offers several different coverage options for your consideration including term life, whole life, and more.
Term Life – This is typically the simplest and least expensive insurance option. Term life insurance provides coverage at a fixed rate for a specified period of time. It's a benefit policy that's used primarily to cover financial responsibilities of the insured, with the benefit to be paid only if the insured were to die during the specified term. Most term life policies can be converted to a more permanent insurance solution such as whole life or universal life insurance.
There are two types of term life insurance:
Annual Renewable Term is purchased for a period of one year, with the death benefit to be paid only if the insured were to die during that one-year term, along with the option to renew after the term period.
Level Term Life guarantees a fixed premium for a given period of time, usually in terms of 10, 15, 20, or 30 years. Your premium is based on your age and coverage options, with longer terms being more expensive.
Whole Life – As the most common type of permanent insurance, a whole life policy guarantees a death benefit for the lifetime of the insured as well as a cash value account for savings. Your premium remains constant throughout the duration of policy while payments over and above your premium are credited to your savings, which earn a fixed rate of interest.
Financial Strategies, Inc. is here for you
There are many things to take into account when purchasing life insurance, and changes in your life situation can reflect changes in your insurance requirements. That's why it's important to carefully consider the different policy options and ensure that you have the right solution to meet your long-term life insurance needs.
An insurance specialist with Financial Strategies, Inc. will review your current life insurance situation and help you design a policy to plan for the future.
At the end of the day, one of the biggest investments you can make is an investment in yourself.
As your personal situations change (i.e., marriage, birth of a child or job promotion), so will your life insurance needs. Care should be taken to ensure this product is suitable for your long-term life insurance needs. You should weigh any associated costs before making a purchase. Life insurance has fees and charges associated with it that include costs of insurance that vary with such characteristics of the insured as gender, health and age, and has additional charges for riders that customize a policy to fit your individual needs.
Our Location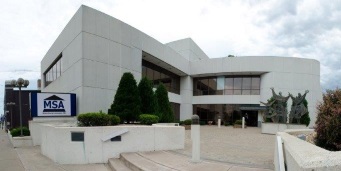 Financial Strategies, Inc.
100 S 4th St
Leavenworth, KS 66048
Main office:
913-828-3893
Fax:
913-758-4464
Testimonials
Their knowledge of financial services and strategies is only exceeded by their enthusiasm and willingness to serve us in ways that are genuinely beneficial to us.
Isaac is a true professional in his field. His detailed research of and in-depth analysis of various financial strategies speaks very highly of Isaac and Mutual Savings Association. This sets him apart from other financial planners that we have talked to.
What a pleasant and honest gentleman. Isaac won my trust over immediately and he began to guide me on the path of determining that my retirement plan wasn't just a dream, but a very plausible reality.
I much appreciate the way I have been treated and the excellent conduct accorded me. Seems to me it would be no over speak to say I have indeed found that Marlene isn't the only champion at Mutual Savings Association. Thank you for your champions!
FSI, Mutual Savings, and their clients. I would also like to mention Steve, what a fine young man! As he continues to work with Isaac Steve will be a great asset to Mutual for many years to come and he will be putting truck loads of money in Mutual customers pockets.
I appreciate the hard work, effort, time, and energy the staff put into the work they do! I love the staff of Financial Strategies because they are very knowledgeable and genuine. They have really helped my family and I pursue financial freedom.
Fantastic! Have done everything we asked, answered all the questions patiently, couldn't be happier.
To whom this may concern, as I have done banking with mutual savings for quite some time. I had the pleasure of using one of the banks many resources. I was helped by Steven Tarchala with Health Insurance needs and obtaining a policy at my affordability. It has been three months now and I have used the insurance numerous times. I just wanted to let someone know what a wonderful outstanding job this young man sis. I believe he is a valuable asset to the bank. This young man I believe went above and beyond to help me with my needs. I have personally thanked Steven but I would like the people who need to know at the bank that this man is outstanding.