Contractors Insurance
Contractors get the job done—but take on a lot of risk while doing it. The Bureau of Labor Statistics reports that about 4% of all workers in the industry suffer injuries or illnesses—and the resulting costs add up. This is compounded by the many other problems that can occur at a given work site. Due to the many risk factors contractors routinely face in their work, good insurance policies become essential to any successful contractor's operation.
You should also consider how you're going to run your business. For example, running it as a Limited Liability Company (LLC) can help insulate you from cost overruns and avoid putting your personal assets at risk if a claim larger than your policy is filed. Our agents can help you determine the likelihood of hazardous situations to your business and how best to prepare for them.
What a Contractors Insurance Package Covers
Contractor's insurance covers problems typically associated with the risks of construction and renovation projects, including risks to your employees, your work site, and anyone or any equipment involved. Most of these policies are a combination of other policies, often including:
A Business Owner's Policy
General Liability Insurance
Worker's Compensation
Commercial Vehicle Insurance
From there, what coverage is needed depends on the work that you do. Contractors in different industries often have different insurance needs (and occasionally different requirements, depending on local legislation). Financial Strategies, Inc. can help you determine which forms of insurance are required for your company and ensure that you're never left exposed.
Contractors Equipment Insurance
Getting a job done takes more than human expertise and a keen eye for detail—you need to have the right tools for the job, or it's probably not going to be finished. However, if something goes wrong and your equipment is damaged or destroyed, you stand to lose a lot of money. This is particularly true if your company operates any larger pieces of equipment (bulldozers, etc.), which are sometimes omitted from normal coverage.
Financial Strategies, Inc.'s goal is to mitigate your risks as much as possible, and the more we know about your equipment, the better the policy we can offer. On request, we can let you know about how certain pieces of equipment are classified, the associated level of risk, and what kind of reimbursements you can expect if something goes wrong.
Contractor Vehicle Insurance
If you're one of the growing number of contractors who use vehicles during a job—not just to get to and from a worksite—then you may need an additional commercial vehicle policy that covers the vehicle(s) you use.
If you don't use your vehicle for commercial purposes, you may be able to lower your monthly premiums by having this coverage removed from your policy. The choice is ultimately yours, but if you're having trouble deciding, our agents can help you figure out whether or not your use of a given vehicle qualifies as a commercial purpose.
1. "About the Specialty Trade Contractors Subsector." U.S. Bureau of Labor Statistics. Accessed April 20, 2016. http://www.bls.gov/iag/tgs/iag238.htm.
2. "Sole Proprietorships vs. LLCs." Nolo.com. Accessed April 28, 2016. http://www.nolo.com/legal-encyclopedia/sole-proprietorships-vs-llcs.html.
3. Utschig, LeRoy. "Contractor's Equipment." Rough Notes. Accessed April 20, 2016. http://www.roughnotes.com/rnmagazine/1997/sept97/09p98.htm.
Our Location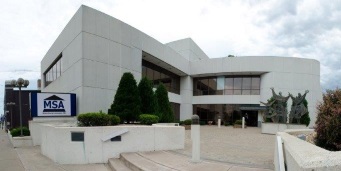 Financial Strategies, Inc.
100 S 4th St
Leavenworth, KS 66048
Main office:
913-828-3893
Fax:
913-758-4464
Testimonials
Their knowledge of financial services and strategies is only exceeded by their enthusiasm and willingness to serve us in ways that are genuinely beneficial to us.
Isaac is a true professional in his field. His detailed research of and in-depth analysis of various financial strategies speaks very highly of Isaac and Mutual Savings Association. This sets him apart from other financial planners that we have talked to.
What a pleasant and honest gentleman. Isaac won my trust over immediately and he began to guide me on the path of determining that my retirement plan wasn't just a dream, but a very plausible reality.
I much appreciate the way I have been treated and the excellent conduct accorded me. Seems to me it would be no over speak to say I have indeed found that Marlene isn't the only champion at Mutual Savings Association. Thank you for your champions!
FSI, Mutual Savings, and their clients. I would also like to mention Steve, what a fine young man! As he continues to work with Isaac Steve will be a great asset to Mutual for many years to come and he will be putting truck loads of money in Mutual customers pockets.
I appreciate the hard work, effort, time, and energy the staff put into the work they do! I love the staff of Financial Strategies because they are very knowledgeable and genuine. They have really helped my family and I pursue financial freedom.
Fantastic! Have done everything we asked, answered all the questions patiently, couldn't be happier.
To whom this may concern, as I have done banking with mutual savings for quite some time. I had the pleasure of using one of the banks many resources. I was helped by Steven Tarchala with Health Insurance needs and obtaining a policy at my affordability. It has been three months now and I have used the insurance numerous times. I just wanted to let someone know what a wonderful outstanding job this young man sis. I believe he is a valuable asset to the bank. This young man I believe went above and beyond to help me with my needs. I have personally thanked Steven but I would like the people who need to know at the bank that this man is outstanding.