Supplemental Insurance
Click these links for Health Insurance from the following companies: UnitedHealthOne
,
Aetna
Additional Insurance to Cover the Gaps
At Financial Strategies, Inc., we are committed to offering a total array of insurance services that meet your every need. That is why we offer additional insurance coverage to keep you protected in areas that your current Health Insurance policy does not cover – for peace of mind assurance that keeps your finances secure.

Supplemental Insurance works to cover any gaps in your Health Insurance plan. This can include any out-of-pocket medical expenses, such as deductibles and co-payments that you cannot afford. It can also provide cash benefits to assist you in certain situations such as, high living expenses, loss of income due to an illness or injury, and money to pay for medication.
Types of Supplemental Insurance
There are many types of Supplemental Insurance, which is why it is important to talk with an insurance representative from Financial Strategies, Inc. to discuss your options. A couple of examples include additional insurance for Medicare and Maternity.

Medicare Supplemental Insurance provides current individuals under Medicare with assistance for items not covered under Medicare Part A and Part B. This can include co-pays, deductibles, and co-insurance that can add up to large out-of-pocket expenses.

Maternity Supplemental Insurance helps to cover any medical expenses up to the delivery of the baby. This can include deductibles, co-payments, and more – so you are not stuck with unexpected expenses on top of your existing bills. Click HERE to receive a free quote (For KS residents only).

Metal Gap Insurance helps to make funds available to pay your deductible on high deductible medical insurance plans. These funds can be applied to expenses not covered by your health insurance policy. Click HERE to receive a free quote (For KS residents only).

Since Supplemental Insurance is an addition to your Health Insurance policy, it is important to note that it does not act as a traditional Health Insurance policy.

Avoid gaps in your current Health plan with Supplemental Insurance from Financial Strategies, Inc..

Our Location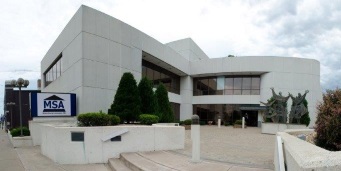 Financial Strategies, Inc.
100 S 4th St
Leavenworth, KS 66048
Main office:
913-828-3893
Fax:
913-758-4464
Testimonials
Their knowledge of financial services and strategies is only exceeded by their enthusiasm and willingness to serve us in ways that are genuinely beneficial to us.
Isaac is a true professional in his field. His detailed research of and in-depth analysis of various financial strategies speaks very highly of Isaac and Mutual Savings Association. This sets him apart from other financial planners that we have talked to.
What a pleasant and honest gentleman. Isaac won my trust over immediately and he began to guide me on the path of determining that my retirement plan wasn't just a dream, but a very plausible reality.
I much appreciate the way I have been treated and the excellent conduct accorded me. Seems to me it would be no over speak to say I have indeed found that Marlene isn't the only champion at Mutual Savings Association. Thank you for your champions!
FSI, Mutual Savings, and their clients. I would also like to mention Steve, what a fine young man! As he continues to work with Isaac Steve will be a great asset to Mutual for many years to come and he will be putting truck loads of money in Mutual customers pockets.
I appreciate the hard work, effort, time, and energy the staff put into the work they do! I love the staff of Financial Strategies because they are very knowledgeable and genuine. They have really helped my family and I pursue financial freedom.
Fantastic! Have done everything we asked, answered all the questions patiently, couldn't be happier.
To whom this may concern, as I have done banking with mutual savings for quite some time. I had the pleasure of using one of the banks many resources. I was helped by Steven Tarchala with Health Insurance needs and obtaining a policy at my affordability. It has been three months now and I have used the insurance numerous times. I just wanted to let someone know what a wonderful outstanding job this young man sis. I believe he is a valuable asset to the bank. This young man I believe went above and beyond to help me with my needs. I have personally thanked Steven but I would like the people who need to know at the bank that this man is outstanding.