Errors and Omissions Insurance
Errors and omissions refer to mistakes, negligence, or discrepancies in a business's accounting records, which can possibly be interpreted as fraud and lead to legal action. Business owners and executives have several legal and financial responsibilities that accompany their roles, and if they fail to fulfill these responsibilities by inaccurately reporting income, errors and omissions insurance will reimburse a business for problems arising from these fiduciary oversights.
As a business owner, you know how important it is to live up to your promises. Consumer trust is a key part of earning repeat business, which in turn helps to create a stronger, healthier, and more profitable company.
Errors and omissions claims have been trending higher in recent years, with multiple‑million dollar lawsuits being filed more frequently than ever before. Accordingly, most businesses need to have appropriate coverage amounts to be sure they're protected if a large claim is filed.
What E&O Insurance Covers
Policies can vary, but most forms of errors and omissions insurance cover the following. Note that some industries don't need all of the coverage mentioned below, while others may need additional coverage because of the nature of their operations. Financial Strategies, Inc. agents will help you determine which coverages are best for you.
Claims and Damages: These are one of the major sources of potential loss that your company faces. E&O protection on claims can reimburse you for any payouts you may have to make as a result of such claims being filed.
Defense Costs: Whether or not you win a case, your attorney is going to expect payment. E&O insurance can reimburse you for their fees, allowing you to hire professional support without worrying that it will be too expensive for you to afford.
Employees, Temporary Staff, and Independent Contractors: You may be liable for the actions that anyone associated with your business takes—whether or not they're an employee. This part of the policy protects you if they make a mistake.
Negligence: Often considered one of the most important parts of E&O coverage, negligence coverage can reimburse you for problems like making a mistake while giving advice or failing to complete a job. Whatever the cause of the problem, ensuring you're covered will help protect your business if something goes wrong.
Errors and omissions policies payouts vary among companies depending on the possible severity of financial mishaps. If you're not sure how much of a cap your business should have in each category, call one of Financial Strategies, Inc. agents today and ask them for more information. You may need to increase your policy cap as your business grows, and we can help you decide when it's time to raise the limit.
1. Oxford Reference, s.v. "errors and omissions," www.oxfordreference.com/view/10.1093/oi/authority.20110803095756997?rskey=tDNztO&result=1
2. "Why Consumer Trust Is the Key to Repeat Business." The Wise Marketer. January 2005. Accessed April 18, 2016. http://www.thewisemarketer.com/features/read.asp?id=54.
3. "Claims Trends." Insurance Journal News. November 03, 2014. Accessed April 18, 2016. http://www.insurancejournal.com/magazines/features/2014/11/03/345153.htm.
Our Location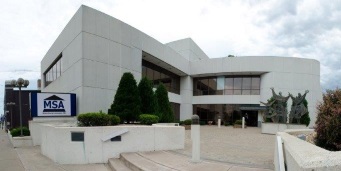 Financial Strategies, Inc.
100 S 4th St
Leavenworth, KS 66048
Main office:
913-828-3893
Fax:
913-758-4464
Testimonials
Their knowledge of financial services and strategies is only exceeded by their enthusiasm and willingness to serve us in ways that are genuinely beneficial to us.
Isaac is a true professional in his field. His detailed research of and in-depth analysis of various financial strategies speaks very highly of Isaac and Mutual Savings Association. This sets him apart from other financial planners that we have talked to.
What a pleasant and honest gentleman. Isaac won my trust over immediately and he began to guide me on the path of determining that my retirement plan wasn't just a dream, but a very plausible reality.
I much appreciate the way I have been treated and the excellent conduct accorded me. Seems to me it would be no over speak to say I have indeed found that Marlene isn't the only champion at Mutual Savings Association. Thank you for your champions!
FSI, Mutual Savings, and their clients. I would also like to mention Steve, what a fine young man! As he continues to work with Isaac Steve will be a great asset to Mutual for many years to come and he will be putting truck loads of money in Mutual customers pockets.
I appreciate the hard work, effort, time, and energy the staff put into the work they do! I love the staff of Financial Strategies because they are very knowledgeable and genuine. They have really helped my family and I pursue financial freedom.
Fantastic! Have done everything we asked, answered all the questions patiently, couldn't be happier.
To whom this may concern, as I have done banking with mutual savings for quite some time. I had the pleasure of using one of the banks many resources. I was helped by Steven Tarchala with Health Insurance needs and obtaining a policy at my affordability. It has been three months now and I have used the insurance numerous times. I just wanted to let someone know what a wonderful outstanding job this young man sis. I believe he is a valuable asset to the bank. This young man I believe went above and beyond to help me with my needs. I have personally thanked Steven but I would like the people who need to know at the bank that this man is outstanding.