Cleaning Business Insurance
When you own a cleaning business, you do more than just clean. Special challenges abound, including the potential for liability or exposure in your business. Business insurance can be a little more complicated for cleaning companies than it is for other businesses because of increased liability exposure.
Cleaning Business Insurance Features
Business insurance can cover more than just equipment; it also can cover lost time due to mechanical failures, power outages, and other unforeseen difficulties that are out of your control. Consider also workers compensation insurance, should an employee be injured on the job.
Another area of potential liability is if you or one of your employees cause damage to a client's property or other people. Most cleaning operations involve being on property belonging to your clients, so your employees face the risk of damaging client property or causing injury and being held liable for that damage. A wet floor, for example, could expose your firm to liability if someone falls and is injured as a result of your cleaning work.
Having an insurance agent who knows the ins and outs of business liability coverage is crucial for your peace of mind. Insurance rules also vary greatly between states, so you need an agent familiar with the geographic area you service to make sure you have the most appropriate cleaning business insurance. Consider, too, if you work in more than one state, how that will affect your insurance needs.
Call Financial Strategies, Inc. today to make sure you have suitable coverage for your cleaning business insurance needs. Ask about any additional liability coverage you might need. If you are a first-time customer looking for insurance, call our office to see how we can help cover your business for all the scenarios that could impact it.
Our Location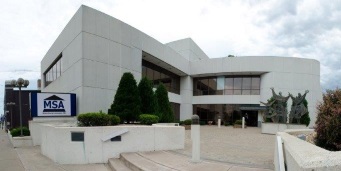 Financial Strategies, Inc.
100 S 4th St
Leavenworth, KS 66048
Main office:
913-828-3893
Fax:
913-758-4464
Testimonials
Their knowledge of financial services and strategies is only exceeded by their enthusiasm and willingness to serve us in ways that are genuinely beneficial to us.
Isaac is a true professional in his field. His detailed research of and in-depth analysis of various financial strategies speaks very highly of Isaac and Mutual Savings Association. This sets him apart from other financial planners that we have talked to.
What a pleasant and honest gentleman. Isaac won my trust over immediately and he began to guide me on the path of determining that my retirement plan wasn't just a dream, but a very plausible reality.
I much appreciate the way I have been treated and the excellent conduct accorded me. Seems to me it would be no over speak to say I have indeed found that Marlene isn't the only champion at Mutual Savings Association. Thank you for your champions!
FSI, Mutual Savings, and their clients. I would also like to mention Steve, what a fine young man! As he continues to work with Isaac Steve will be a great asset to Mutual for many years to come and he will be putting truck loads of money in Mutual customers pockets.
I appreciate the hard work, effort, time, and energy the staff put into the work they do! I love the staff of Financial Strategies because they are very knowledgeable and genuine. They have really helped my family and I pursue financial freedom.
Fantastic! Have done everything we asked, answered all the questions patiently, couldn't be happier.
To whom this may concern, as I have done banking with mutual savings for quite some time. I had the pleasure of using one of the banks many resources. I was helped by Steven Tarchala with Health Insurance needs and obtaining a policy at my affordability. It has been three months now and I have used the insurance numerous times. I just wanted to let someone know what a wonderful outstanding job this young man sis. I believe he is a valuable asset to the bank. This young man I believe went above and beyond to help me with my needs. I have personally thanked Steven but I would like the people who need to know at the bank that this man is outstanding.